Diesel engine solutions
Our solutions encompass all components of the diesel engine injection process. Specialists in the sector with more than 45 years of experience and the highest technology in testing equipment, guarantee a high quality service with a two-year warranty on our remanufactured products.
We have a laboratory specialized in diagnosis and repair for both automotive applications and injection systems for large industrial engines.
All our reconstructions are carried out following the quality standards and protocols of each of the manufacturers we represent. Our verification service is delivered with the Official Certificate of each brand.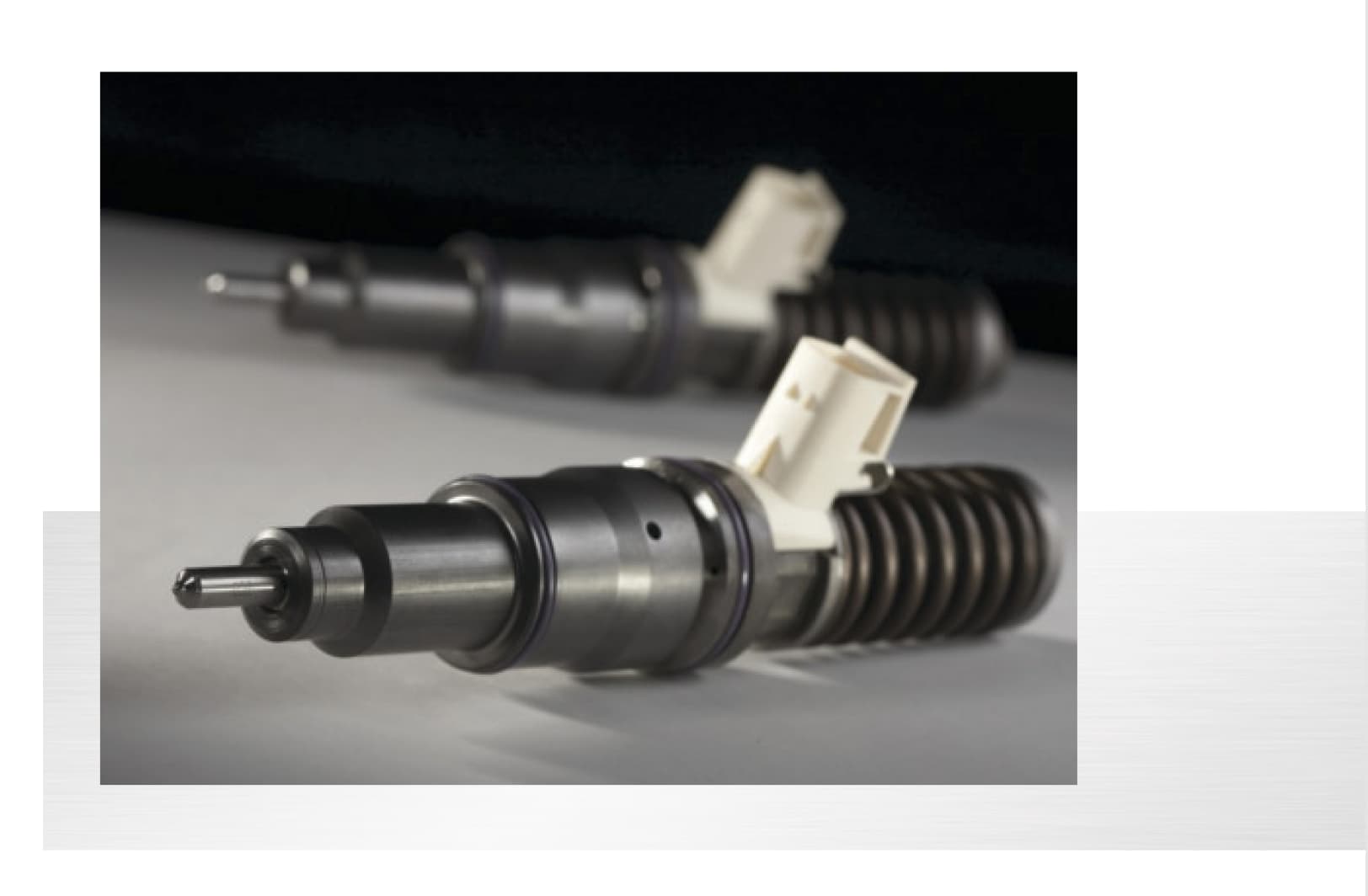 Injectors and pumps
Bosch
• Common Rail passenger car injectors
• Industrial injectors
• Pump injectors
• Mechanical injectors
• VP pumps
• Common Rail Pumps
• VE model pumps
• Rotary pumps
Delphi
• Common Rail passenger car injectors
• EUI industrial injectors
• Pump injectors
• Epic pump
• Unit pump
• Pumps and mechanical injectors
Denso
• Common Rail injectors
• Common Rail Pumps
• Pumps and mechanical injectors
• Electronic pumps
VDO
• Common rail pumps
• Common Rail injectors
Zexel
• VRZ pumps
• Covec pumps
New injectors and pumps
Remanufactured injectors and pumps
Verification in Official Equipment of each of the manufacturers
Delivery of Approved Verification Certificate
Diesel injection spare parts and parts
Fault investigation
Fuel analysis
Warranty management
Professional-oriented technical advice